imanifest@gmail.com | @photosbyiman | @kidspotosbyiman | Regular contributor at @everydaymiddleeast.
Saudi documentary and children's photographer based in Jeddah, Saudi Arabia. Also found in Los Angeles, CA, and Sarajevo, Bosnia & Herzegovina. The topics I like to explore include ethnic and geographic identity, self expression and love in conservative societies, gender based issues, and self image.
Born and raised in Jeddah to Palestinian and Armenian parents, at 18 I immigrated to Los Angeles, California, where I resided for over a decade. I check the "other" box everywhere I go. I received a BA in Graphic Design and worked in the print production and design field for several years before being a photographer.
At 25, after working on film sets and growing an interest in documentary photography, I met the late VII photographer Alexandra Boulat at a seminar (not knowing who she was previously). She advised me to "go back to Saudi" to tell untold stories when I asked where to start. Feeling detached from my hometown and assimilated into the Californian, Arab American and Armenian American narratives, I found myself already photographing communities I felt I belonged to. In the next couple of years I slowly made the career change to photography by starting with photographing local parties, weddings, kids, and baptisms.
In 2008 I attended the first Foundry Photojournalism Workshop, which was held in Mexico City and where I had my first glimpse of what the documentary photography world looks like.
In summer 2009, moved to Amman, Jordan to teach Palestinian & Iraqi kids photography at Wehdat Palestinian Refugee Camp. In 2010, moved to Bosnia & Herzegovina (adding a 5th culture to life resume) to teach at the International University of Sarajevo.
Currently I'm working on a long-term project about artists, dancer and taboos in Saudi. Available for assignments.
A free-thinking, globe-trotting, flip-flop-wearing, farmer-wannabe, I also enjoy dystopian novels and only dream to fully live by Gibran Khalil Gibran's Spirits Rebellious.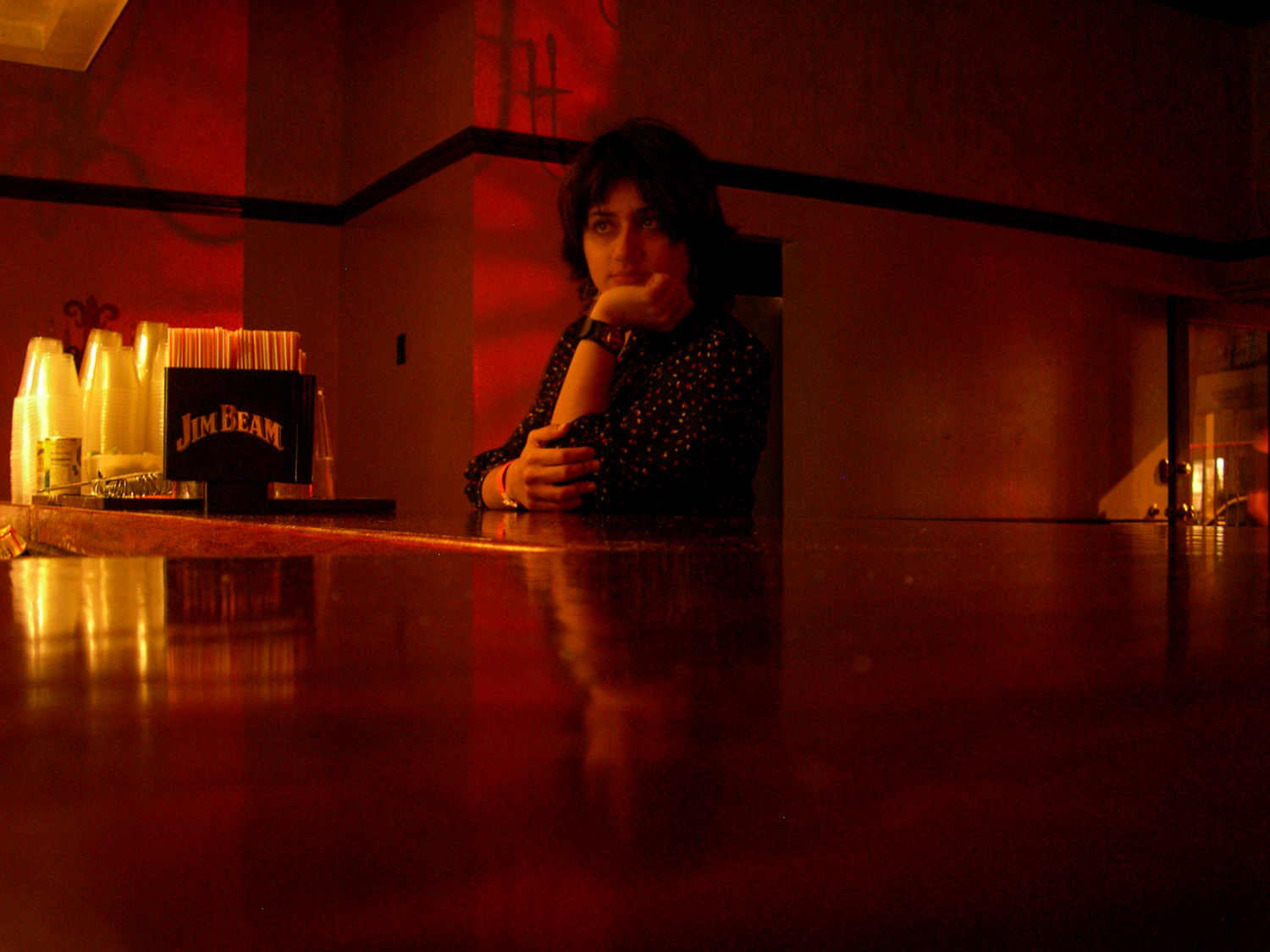 Self-portrait at "Beat It" 80's Dance Night, West Hollywood, CA (2005)