Photographer based between Jeddah, Los Angeles & Sarajevo.
Iman is a Saudi documentary and children's photographer mostly based in Jeddah, Saudi Arabia. The stories she explores are a self portrait and social commentary: the question of identity, creatives in conservative societies, women in the Arab world, self image, and change through time.
Iman is a recipient of the 2016 AFAC/Magnum Foundation/Prince Clause Fund for the Arab Documentary Photography Program to continue her project "Not 3eib" about artists, taboos and censorship in Saudi Arabia. She's also a regular photographer at @everydaymiddleeast.
Iman was born and raised in Jeddah, to a Palestinian/Armenian family – a citizen yet an immigrant – an "Other". At 18 she moved to Los Angeles, California for college, where she resided for over a decade, and also an "Other". She received her BA in Art with an emphasis in Graphic Design and worked in the print production and design field for several years while also experimenting with photography and journaling her life visually in the early 2000s.
At 25, after working on film sets and growing interest in documentary photography, Iman met the late VII photographer Alexandra Boulat who advised her to "go back to Saudi" to tell untold stories when Iman asked where to start. Which she eventually did, but feeling detached from her hometown at the time and very much assimilated into the Californian narrative, she found herself already documenting communities in which she found herself to be a part of: from Feminists to Palestinian activists to Armenian musicians to Muslim Americans to immigrant and lgbti communities, making stories without the intention of making stories. Feeling an intense passion for photography, Iman made the big career change.
In 2008 Iman attended the first Foundry Photojournalism Workshop, which was held in Mexico City. In 2009 bought a one-way ticket to Amman, Jordan to volunteer with Relief International and work with Palestinian and Iraqi youth at the Wehdat Palestinian Refugee Camp after visits in years prior and as an attempt to somehow connect with her roots.
In 2010, Iman made a 180 and moved to Bosnia & Herzegovina (adding a 5th culture to her life resume) to teach at the International University of Sarajevo, where she created three different photography classes, which she took as an opportunity to also teach herself – while flying back home during winter breaks to document the lives of women and working on long-term personal stories in Saudi.
Iman's diverse ethnic, cultural, and geographic backgrounds play a big role in how she sees the world, with both an insider and outsider point of view in the context of the west and the middle east.
Iman is available for assignments in Saudi Arabia and worldwide.
A free-thinking, globe-trotting, flip-flop-wearing, farmer-wannabe, Iman also enjoys dystopian novels and only dreams to fully live by Gibran Khalil Gibran's Spirits Rebellious.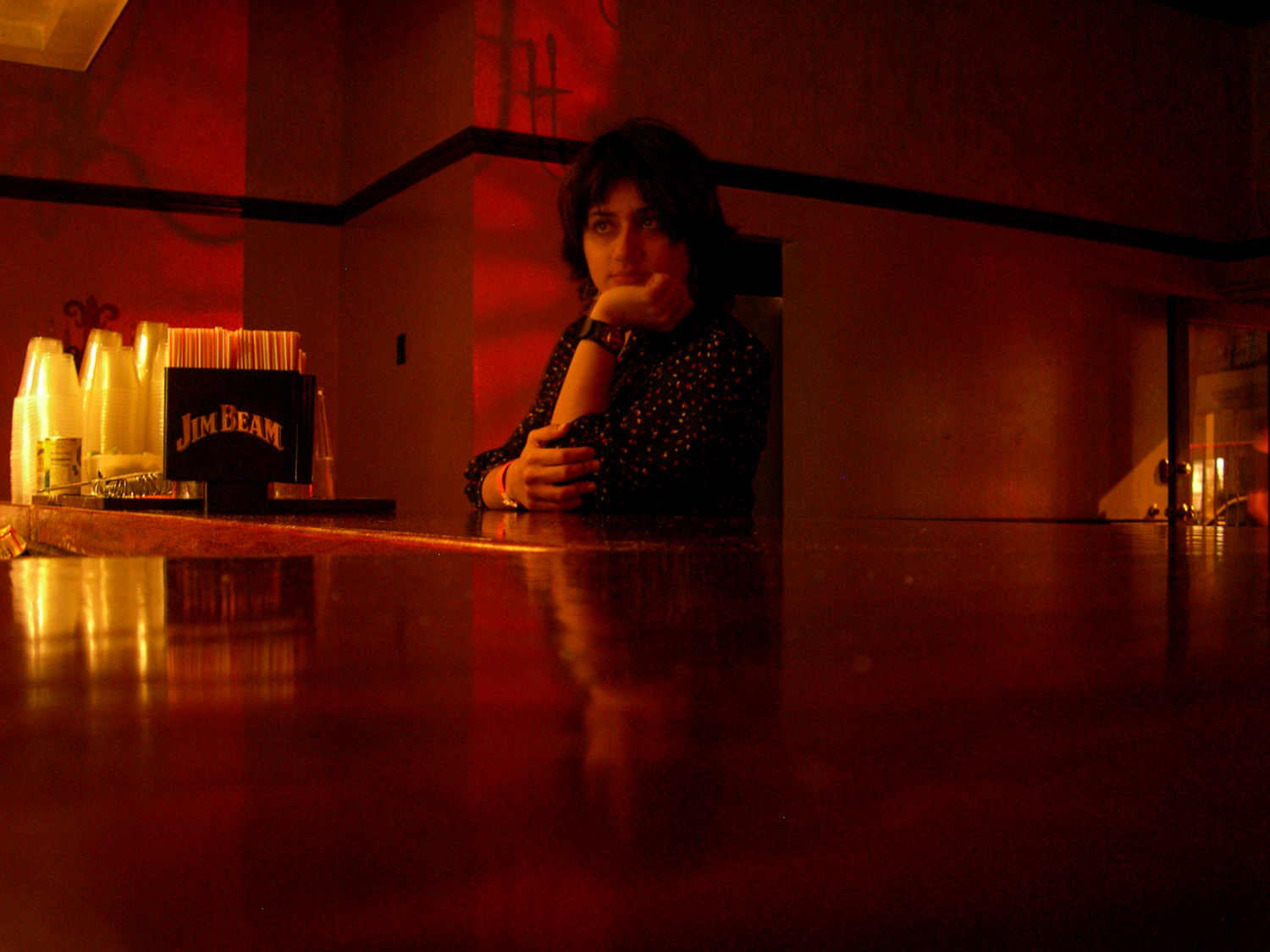 Self-portrait, Los Angeles, CA (2005)