A new project about censorship and artists trying to be themselves in Saudi Arabia, 2016 – on going. This project was completed thanks to the grant & mentorship program by AFAC, Magnum Foundation, & Prince Clause Fund. See it here: Shame (less) . To publish the whole project or to see more, please contact me.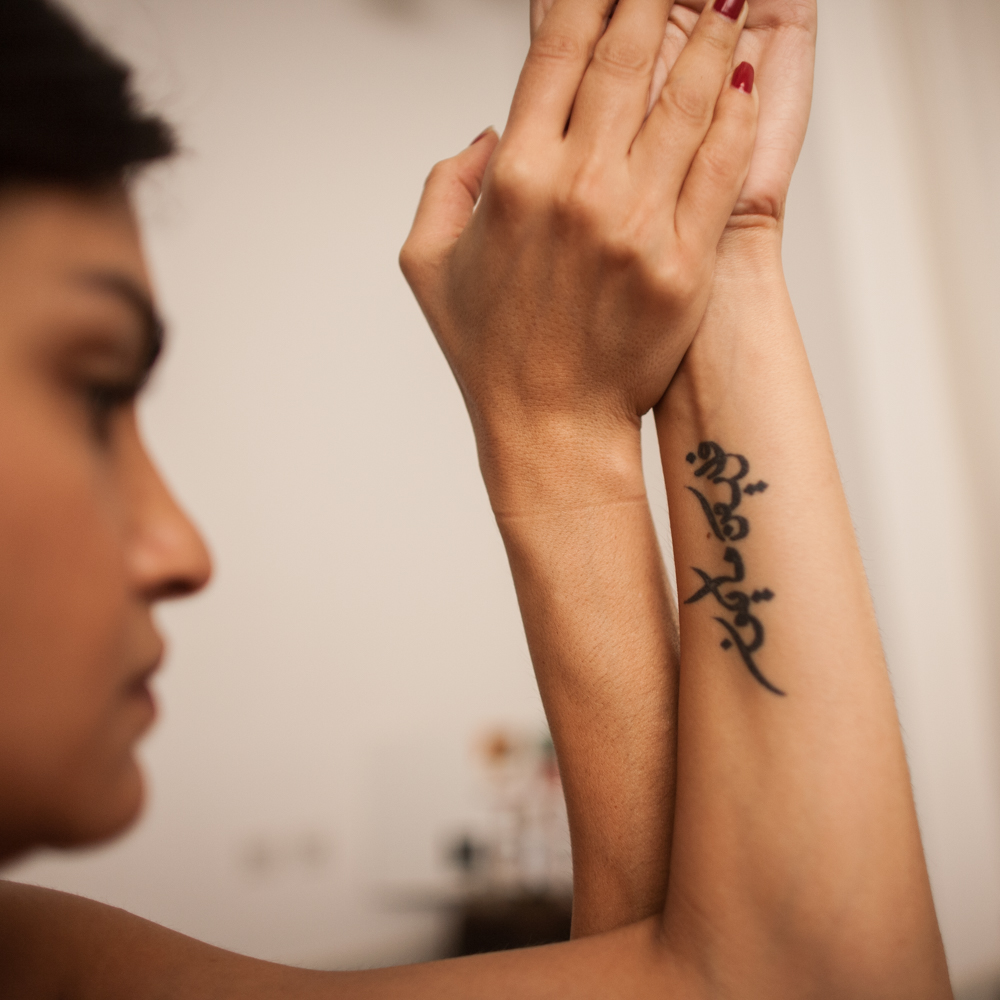 Filmmaker and actress Ahd stretching during a yoga practice in her home, Jeddah, Saudi Arabia.
Tattoo: "whatever will be, will be".